Welcome to the PhD course
Biomarkers, sensors and physiology (3 ECTS)
Estonian University of Life Sciences
24 - 27th of September 2019 Tartu, Estonia
---
PhD Ben Aernouts lecture about NIR technology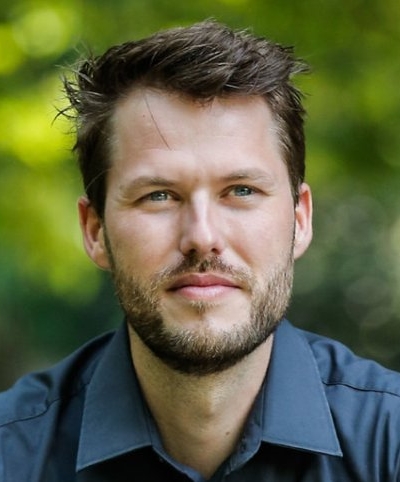 Ben Aernouts obtained a master's and the PhD degree in Bioscience Engineering at the KU Leuven in Belgium in respectively 2010 and 2014. During his PhD research, he studied the optical behaviour of raw milk and other food products. Later, he continued as a postdoctoral fellow and used the insights obtained in his PhD research to improve the design of optical sensors for food quality monitoring. The focus of this work was on the development and validation of on-farm and in-line sensors to monitor milk quality and cow health. To further complete his knowledge on data processing, he joined the lab of Prof. Matti Pastell at the Natural Resources Institute of Finland (Luke) as a visiting researcher from January until July 2018. Since October 2016, Ben Aernouts is an assistant professor in "Management in Livestock Production" at the Faculty of Engineering Technology, KU Leuven Campus Geel. He teaches courses on livestock production, cattle management and precision livestock farming. Besides his teaching activities, he leads a research group with 3 PhD students and 1 postdoc working on Livestock Technology and focusing on the development, implementation and validation of innovative sensor technology and data-processing algorithms to support the animal management in livestock production. The current projects of the Livestock Technology group deal with the monitoring of recovery and cure after mastitis, modelling milk yield dynamics and perturbations, modelling milk progesterone and model-based decision support, on-farm milk quality monitoring and the identification of resilient dairy cows based on sensor and milk biomarker data. In his lecture, Prof. Ben Aernouts will talk about on-farm and on-line milk composition and quality monitoring with NIR technology and the quantification of the blood plasma NEFA concentration in individual cows from milk mid-infrared spectra.
---
Dr Josef Gross lecture about biomarkers of animal health during the transition period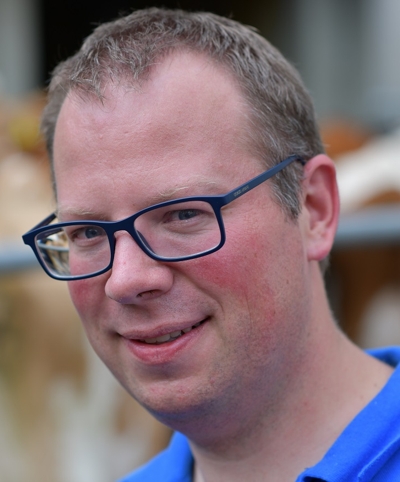 Josef Gross studied animal science with an emphasis on animal nutrition and physiology at the Technical University of Munich, Germany. In 2011, Dr Gross joined the Veterinary Physiology group of the Vetsuisse Faculty, University of Bern, Switzerland, as a postdoctoral scientist, where he is currently working on regulatory mechanisms of colostrum formation, transition dairy cow health and metabolism, and metabolic robustness of high-yielding dairy cows. Covering up-to-date issues, namely investigation of the interactions between metabolism and immune system, health of newborn animals and the nutritional impact on their further development, establishment and validation of non-invasive biomarkers for early detection of disturbed animal health, and prospective feeding strategies to reduce the need of antibiotics in livestock production, Dr Gross will give insights to the latest research in biomarkers of animal health during the transition period. Beyond research and teaching, Dr Gross contributes to leading international journals as an ad-hoc reviewer and editorial board member of the Journal of Animal Science, Journal of Dairy Science and the newly released Translational Animal Science. In 2017 he was assigned as editor of one of the leading European journals of animal production, ANIMAL. Since 2019 Dr Gross is a board member of the Swiss Association for Animal Sciences, a national member of the EAAP.
---
Professor Andres Valdmann lecture about biomarkers and indicators related to fertility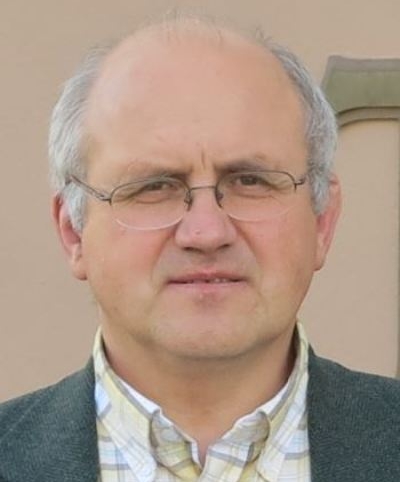 Andres Valdmann is a professor of endocrinology at the Chair of Animal Breeding and Biotechnology, Institute of Veterinary Medicine and Animal Sciences, Estonian University of Life Sciences. His primary research interests include the development of new research tools to study reproductive function; the aetiopathogenesis of diseases related to reproduction; biomarker research to predict inflammatory uterine diseases, infertility and culling risks; the evaluation of oestrus detection tools and methods; and the innovational combined use of farm technologies, oestrous cycle/ovulation control methods and point-of-care diagnostic information for better reproductive management of cattle. He has generated monoclonal antibodies (MAb) against progesterone and developed a MAb-based enzyme immunoassay for the quantification of progesterone in milk, which is internationally recognized as a "gold standard" in studying reproductive function in lactating animals. He has developed and patented a device that enables the collection of uncontaminated uterine smear samples for cytologic and microbiomic investigations in cows and mares. He is the board member of the European Society for Domestic Animal Reproduction, chairperson of the PhD Committee for Veterinary Science of the Estonian University of Life Sciences, an expert for the European Committee of the Regions, Commission for Natural Resources. He has served as an expert in the evaluation committee of Estonian Research Council.
---
Associate Professor Tanel Kaart lecture about data interpretation in Animal Science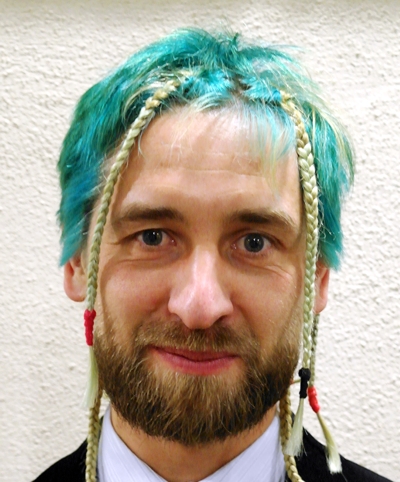 We are happy to announce that Associate Professor Tanel Kaart is giving a lecture about data interpretation in Animal Science at the course. He has more than 20 years of experience in statistical analysis in Animal Science and other disciplines related to agriculture. He is currently leading the project about the genetic structure and its changes in the Estonian Dairy breeds over the recent decades. Professor Kaart is a member of the International Biometric Society since 2002. He has published 90 peer-reviewed papers in international journals, h-index (WoS) is 14, and the sum of times cited – 6000.
Professor Kaart gave us a few hints about the topic he will talk about at the course. Nowadays, complex world full of data it is necessary to be familiar with a very wide range of data analysis (data science) methods and be able to interpret the results correctly and present attractively. Lecture some alternative ways to study and present the results of classical analyses such as the t-test and correlation analysis. In addition, the estimation of results' accuracy and models goodness of fit will be covered as well the opportunities and dangers of nowadays data mining and machine learning algorithms will be discussed.
---